Hot Bodrum properties for sale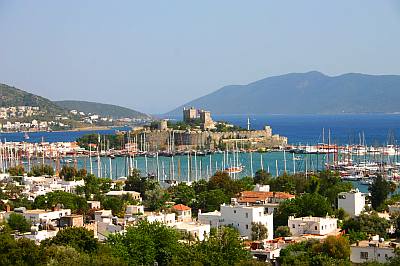 Bodrum - known as the Jewel of the Aegean sea, has always been a hotspot for overseas property purchases, by both tourists buying holiday homes or permanent homes, having quite a large ex-pat community, and over recent years investors too, purchasing luxury buy-to- let villas and apartments around the peninsula.
The most recent hotspot for these investment properties is the resort of Yalikavak on the north-western tip of the peninsula, a very elite area having an upmarket marina and the famous Billionaire Beach club, and with both attracting high-profile guests, many properties in the area command very high rental yields. Having said this you can still find bargain properties in the area too as properties range from humble apartments to secluded luxury villas with panoramic sea views.
Bodrum town is also another hotspot, the hub of the area, though little in the way of new build properties, as land is now sparse, and with the demand for property in Bodrum Town, investors will not only have high rental yields, but excellent capital appreciation too as the demand is always high therefore, prices are constantly increasing.
There are many other resorts and villages around the peninsular and further north too, some highly popular resorts offering good rental potential and some small traditional fishing villages in truly tranquil spots, and almost all within 1 hour drive of Milas-Bodrum Airport.
If you are looking at relocating or retiring to Turkey for a laid back lifestyle, Bodrum could well be the place for you, an ideal area to live all year round, with Bodrum town being a large town that lives on through the year, with ample amenities for everyday living, with schools and hospitals and array of supermarkets and shops, and easily accessible from many of the resorts and villages around the peninsula.
---